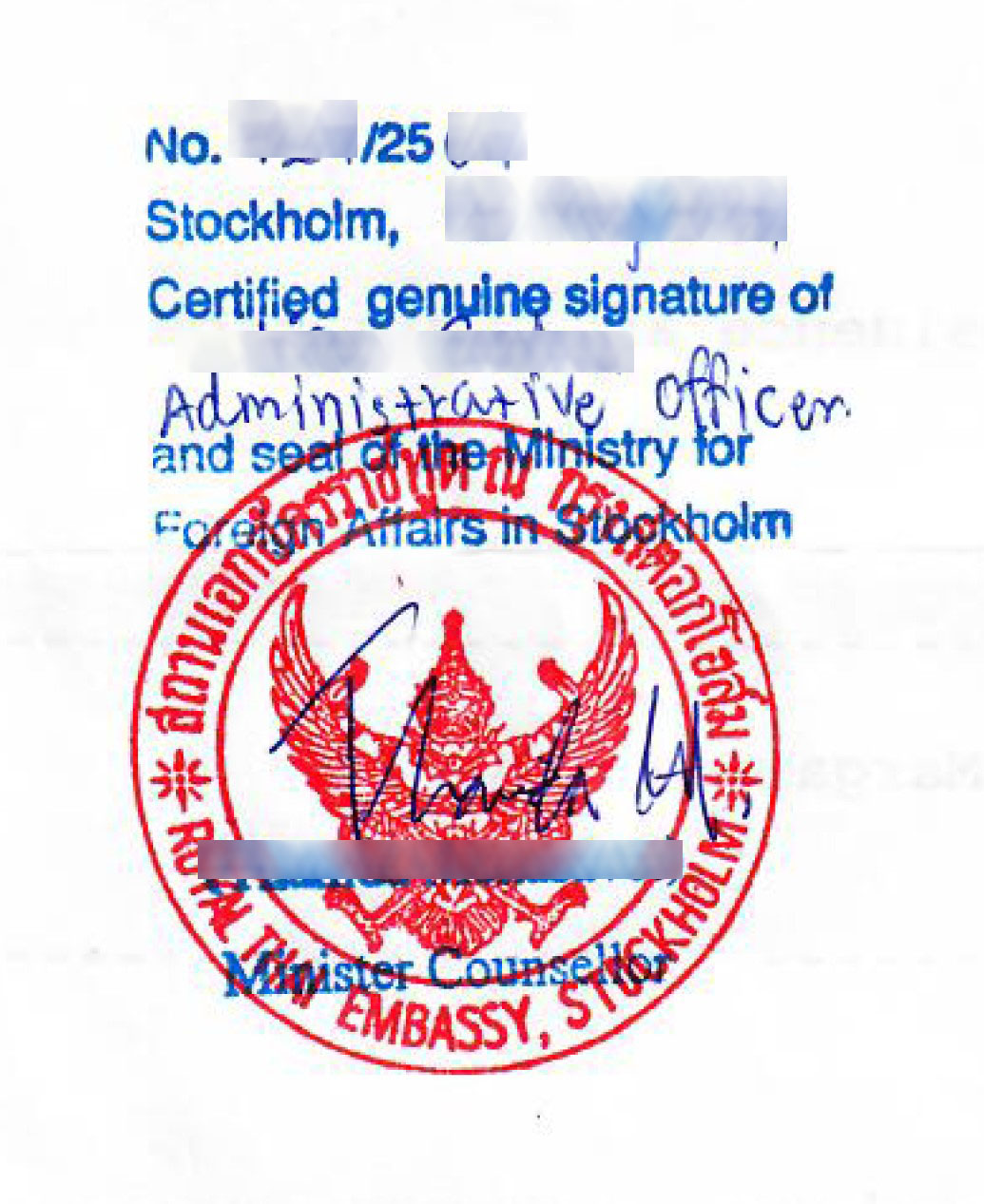 Thailand is not a member of the Apostille Convention.
Documents destined for Thailand need to be legalised by the embassy.
Legalisation step by step:
1. place an order and pay on this page.
2. Send documents to:
Legalisering.se
Box 7145
10387 Stockholm
3. Once the document has been legalised, it is then sent to your address.
What is the cost of legalisation at the Embassy of Thailand?
You are able to see the price on this page before completing your order.
If the document is, for example, an invoice, the embassy fee is based on the amount stated on the invoice. We will invoice you the difference of the embassy fee after we receive your document. Our service fee is the same.
What do you need to submit for legalisation at the Embassy of Thailand?
In order to get the document legalised at the Embassy of Thailand, we need:
Documents in original and one copy
Copy of the ID page of the applicant's passport
How long does it take for documents to be legalised at the embassy?
It usually takes 2 weeks to get the document back from the time we receive a complete application.
Does the Embassy of Thailand require translation of the document?
The Embassy of Thailand does not require the document to be translated in order to be legalised. It is the relevant authority in Thailand that decides whether the document needs to be translated or not.
If the original document is in Swedish, it usually needs to be translated into the local language before legalisation.
If you need help getting the document translated from Swedish/English to Thai, you can email us a scanned copy of the document to find out the cost and delivery time.